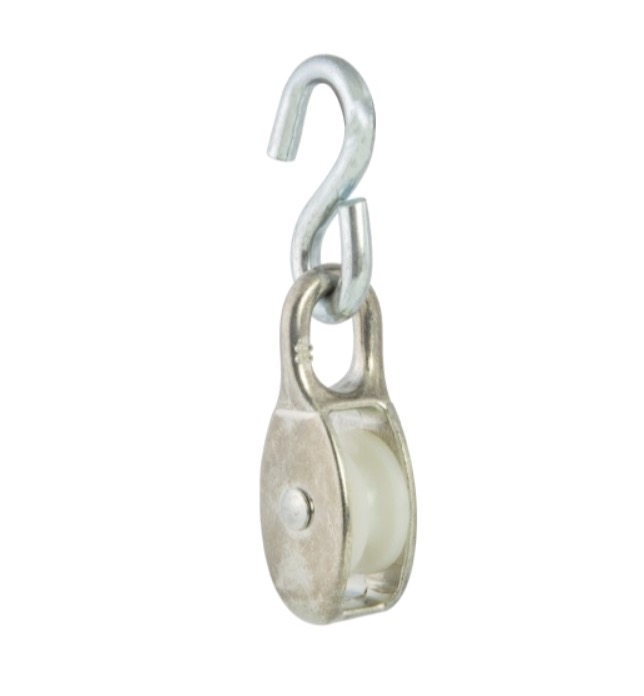 Galvanized Clothesline Pulley
€7.99
Galvanized Clothesline Pulley: Durable and Dependable
Upgrade your clothesline system with our Galvanized Clothesline Pulley, meticulously crafted for lasting durability and exceptional performance. This pulley is designed to accommodate 6mm ropes, making it the perfect choice for your laundry drying needs.
Key Features:
Built to Last: Our Galvanized Clothesline Pulley is constructed from high-quality galvanized steel, ensuring resistance to corrosion and weathering. This robust build guarantees years of reliable service.

Smooth Operation: The precision-engineered pulley mechanism ensures smooth and quiet operation, allowing you to easily glide your laundry along the line with minimal effort.

Secure and Dependable: Trust in the sturdiness of our pulley to securely hold your laundry in place, even during windy conditions. Say goodbye to worries about clothes falling to the ground.

Universal Compatibility: Designed to accommodate 6mm ropes, our pulley is versatile and suitable for various clothesline setups.
Why Choose Our Galvanized Clothesline Pulley:
Longevity: The galvanized finish provides superior protection against rust and corrosion, ensuring your pulley stands the test of time.

Ease of Use: Effortlessly navigate your laundry along the line, making laundry drying a quick and efficient process.

Reliability: Enjoy peace of mind knowing your clothes are securely hung, and your pulley won't let you down.
Upgrade your laundry drying experience with our Galvanized Clothesline Pulley. It's the perfect accessory to ensure your clothesline system operates flawlessly and stands up to the elements. Order yours today and experience the difference in quality and convenience. Say goodbye to flimsy pulleys and hello to dependable, long-lasting performance.